Adventure Tours For Adventurous People
What the travellers have to say.............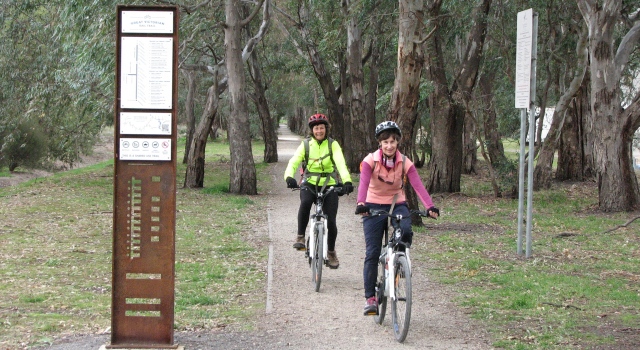 Hi Jon
Love the photos. Had a wonderful time. Amazed with your ability to be organised, cool headed and ensure we all had a great cycle. An awesome tour guide.
Will definitely consider another tour with you.
Cheers
Selina
-----------------------------
Hi Jon,
Many thanks for the great photos. They make a nice momento of our wonderful ride with you and the others.
You had everything organized so well - bikes, accommodation, food, wine , scenery.
The ambience of all the places we ate was great and so interesting to see handicrafts, conserves, etc.
The autumn colours, cows of varying colour, sheep being guarded by alpaca, Shetland ponies and rolling hills beyond green paddocks with dams interspersed by stops at wineries, delicious breakfast, lunch and dinners combined by the great company all combined to make a wonderful holiday.
Cheers
Anne-Marie
__________________________________________________________________________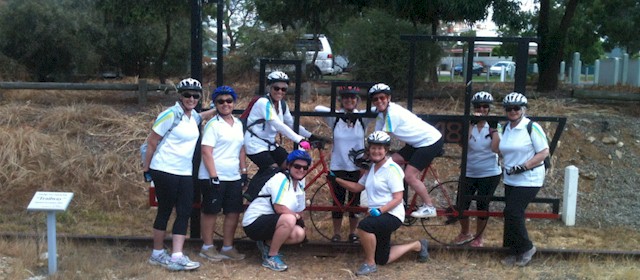 As a group of nine mature (55+) women from Perth, we spent 9 fun filled days travelling around Victoria.
We rode high quality trails with easy gradients and spectacular scenery, ate gourmet foods and sampled excellent wines.
We were given detailed briefing before each ride, our safety and enjoyment were Jon's top priority. Jon is friendly, easy going, highly organized and very competent.
We are now planning a new adventure with Jon in 2016.
__________________________________________________________________________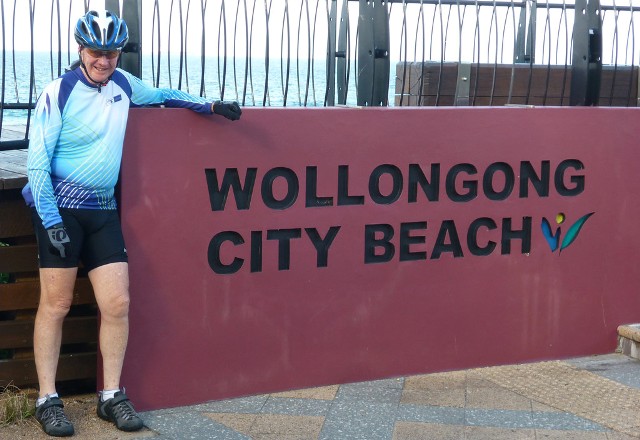 I haven't had so much fun in years. I enjoyed the stimulating walk along the north shore of Sydney Harbour with its breathtaking views, the superb overnight accommodation and delightful evening meal and the great company.
At Bulli Beach our bungalow was clean comfortable and quiet and the evening meal at the local Worker's Club was delightful and reasonable.
The two days of bike riding were both challenging and extremely rewarding. I still have visions of pumping up those climbs and the exhilaration of the steep winding descents. I felt like that little boy who has been coaxed on to a slippery slide for the first time only to desperately run around to the big tall ladder, climb up and go down laughing time and time again.
This big 70's something kid is crying out for more! Thanks to Jon for having faith in my ability.
Thank you Jon for all your hard work and for transporting the bike and luggage.
Yours sincerely,
John Hill.
__________________________________________________________________________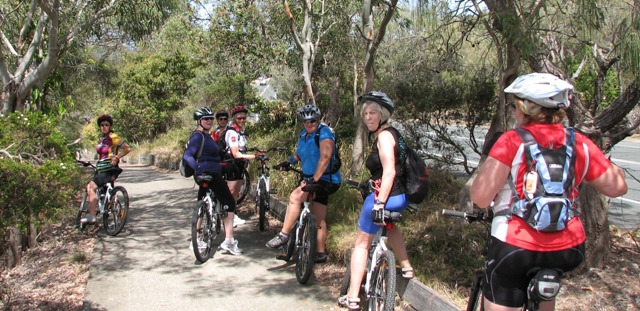 Thumbs Up Adventure Club (TUAC) - Noosa to Brisbane
Hi Jon
I thoroughly enjoyed my cycling trip. Went to my Sports Massage therapist on Friday and he commented on my quads so I must have built up a bit more muscle there. Then at my weekly Pilates session, they wanted to know how the cycling was. A couple said that that was the sort of thing their husband's would like to do. I gave them your contact details.
I enjoyed checking out your photos on SmugMug. What beautiful horses you have! Sunset shots are great too.
Look forward to riding with you again some where, some time. Alison - Sept 2012
Hi Jon, thought you might be interested in the tongue-in-cheek account of our trip that I have written. I seem to always want to do this after a holiday and it's my way of remembering where I've been! Anyway as the blurb says, it was most enjoyable, the photos you sent are great! Hope to do something similar again some time, cheers Rose - Sept 2012
Click Here to reads Rose's great report!
__________________________________________________________________________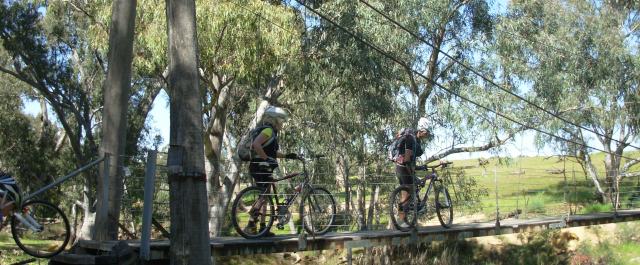 "To say that I was a little anxious about going on the "Murray to the Mountains Cycling Tour" last October is probably the understatement of the year. You see, I had only started cycling at the end of July & my "gut" feeling was that it was too soon to tackle a trip like this. Jon assured me that, with a few additional rides leading up to our departure, I'd be fine. He was right.

What makes it easy is that Jon transports your bike & all your gear to Victoria & there's a support vehicle so that if, at any time, you do need a rest, you can just hop in the van. Jon also organises all the accommodation (great mix of styles) and meals (fabulous food & wine), so that all you need to do is relax and enjoy the ride!

So if you're new to cycling and think that one of Bushranger Bikes Cycling Tours is beyond you, they're not. It's one of the best holidays I've ever had, increased my overall cycling confidence and opened up an unexpected recreational activity that I will continue to enjoy."
Jan - Murray to Mountains & Bendigo Tour - October 2010
---
"G'day Jon,
It's hard to believe that a week ago we were in Wellington. It's been a tough week back at the office and I know where I'd rather be.
Congratulations on doing such a great job. The organisation, accommodation, food, transport & all other associated aspects were great. This holiday has to be one of the best, if not the best I've ever experienced.
Best wishes & many thanks"
- Lesley Prior - March 2007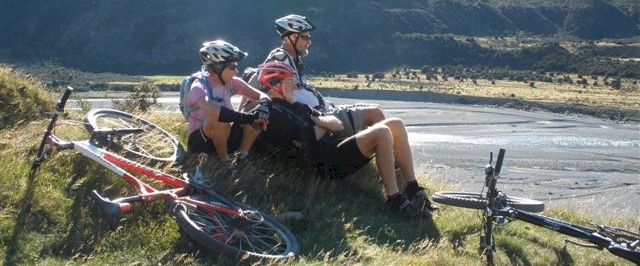 ---
"Thanks to my fellow MTB travellers for their companionship over the past 10 days, both on and off the track. Also to Jon and Dale for the execution of their well organised tour, experience and tolerance to make this a most memorable tour.
Is it on again next year?"
- Terry Heydon - Feb 2007 Download Terry's Diary - click here!
---
"Boy!! Did we do all of this in a fortnight???
Do this type of event again? You betcha!!
Thanks to my fellow "gang riders" for a very memorable adventure."
- Terry Heydon - March 2006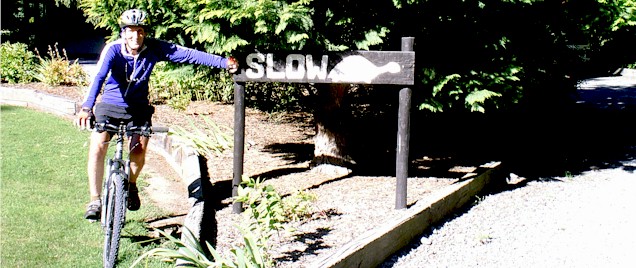 ---